Relationship end
Well, bad Edwin, no more relationships.
Love
Can be a real comfort as well as troubling. And she's really important. I want to do what's best for her and us, making her happy makes me happy. But I wish I was better at this.
Angel's Kiss
PASTA?
20 bucks
To make everyone feel better…  To make myself feel better To make someone feel better that I'm feeling better.
I wonder...
For a self-proclaimed smart guy, I sure get influenced by word of mouth and whatever rumours pretty easily.
"Live a simple life and you will be happy. But be smart about things."
– Edwin "Wish" Tay
I love you.
Shivvy! We should chat
Turns out
My food blog might turn out interestingly with everyone helping
Last week
Before RCC finally finishes., then going to enjoy CAT before going back
Navigation
With A Heavy Bag is actually quite tough
Promise
This weekend I'll be posting here and making this a food blog
I guess I only return here during emo times
It's been a damn long while huh, entering the army, failing to get into Navy OCS, which I am somewhat damn happy about, and getting into SCS to become a Sergeant, and maybe getting into Recce to become a real life scout, it's a bit of a rofl. Anyways, this time my emo problem is with Steph, the girl who I'm currently in love with, we had an excellent Valentine's together,...
Gotta stop... Thinking so much, feels like an...
Why is it that, whenever I have an issue with my life, I just… overthink the shit out of it, that yeah, sorts of feel like an illness, it's almost comparable to like people hallucinating about things, I just believe things are true even though logically they're not, and think the worst of situations like a true pessimist. Sighballs, it's like I'm fighting a battle...
After forever, post again, emo + happy post
So like, hi again followers, I'm seeing 2 max right here, haha. Anyways, just have something to say again. Yay my father just got drunk and raged again, this time(like always) accused my mom of having an affair outside, this time's evidence, he found a condom in some long lost bag that my mom doesn't even use anymore, and that was given to her by a girlfriend, for fun, I guess. ...
Supercell - Perfect day (Translated)
Okay, this is sort of my attempt to translate lyrics to english and hopefully not fail facepalmfully.   あぁ~ 誰も居ないい道路で Who also absent road On the empty road.  両手を広げ歩いた Both hands spreading out walking Walking with both hands spreading out 目を閉じてから私はそっと eyes closed from me softly I gently closed my eyes  心の中で heart's middle In my heart 小さな賭けをしたんだ Small bet I was I made a small bet  ...
I am going to learn Japanese
Like, Passion filled, hopefully soon.  And not give up halfway.
1 tag
Dream
It felt so realistic with, of course, elements of strange inside. The most important thing, is that the setting of the dream was in primary school and it was pretty much 90% about Donna. So it started out with a birthday celebration for Donna, with like another guy, who I honestly think it was Kin Yong, so he was being like friendly with Donna, then somehow I became really unhappy and went like...
1 tag
Fuck
Drama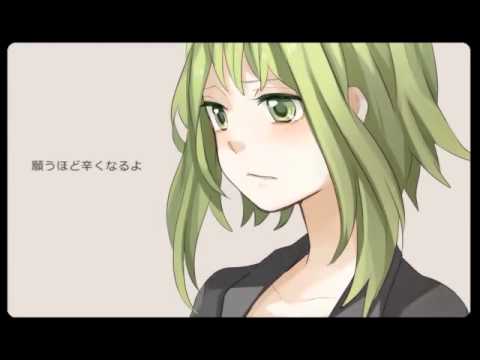 1 tag
My day at the church
Just… I don't think I've had so much fun interacting with people since… probably secondary NPCC times, honestly. Okay, so it started off with DS inviting me along to the church for this youth group thing, as he was sort of "persuaded" to go by his long time teacher, who we both call auntie Sally. I just pretty much was okay with going, actually kind of excited,...
"A survey on how men are in Japan 1. They're not reliable enough (100%) 2...."
– http://www.sankakucomplex.com/2011/02/11/top-10-male-flaws-of-late/
1 tag
Kibou no tane by Cosmos!
1 tag
Chinese New Year
Had a total blast this CNY, way better than last year, probably partially due to the fact that I have honestly became a better person in terms of my programming work, slimmed down like hell, 7kg over 7 months bitches! Wednesday wasn't the eve of the CNY, but we had , the reunion dinner for my family as awesome as it could get, and the day I realised how bloody awesome cheese tofu actually...
1 tag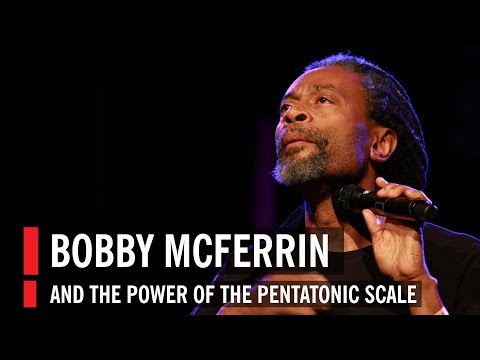 1 tag
Random things I like #1
I enjoy the feeling of that millisecond of free fall when I kind of slip off the edge of a single step when i don't immediately use my other leg to stop my fall, JUST THINK ABOUT IT. I enjoy the feeling of touching my bolster at the curved side when it's folded in half, *rub rub, it gives me a tingly feeling and it's awesome. I like thinking about the past and how I was...
1 tag
Things I want to do in the future
Hobbies Play the violin When I was in primary 3-4 ish I used to play the violin in school, I still remember the brown envelop with the monthly grids for the fees on it. Mm, kind of the reason why I want to pick up violin again is I realised how awesome the violin can sound, like in この子の七つのお祝いに(Konoko) from Asaki. Judo Hell fucking yeah why not, It's pretty much the best and funnest...
1 tag
"NAPFA RESULTS: Standing Broad Jump - 232cm - C Shuttle Run - 10.0 seconds - A..."
– Misusing the quote system SUP
1 tag
Feelings about my final year project
Yesterday (oh cool I realised there's this readmore button here, i think i'll use it to organize my blog.) my supervisors had a chat with my team regarding whether we would want to continue this project after we graduate, even paying us money for it,after some thought, all of us said we would rather not continue. The thing is, this project is not our team's personal brain...
1 tag
First post, finally.
After what seems, okay… IS the longest time ever, I finally decided to update my new blog, GG FINALLY. Chronologically k go… Okay, AFA X(YA I KNOW)… Best thing was singing with DS, second was the Haruhi movie, third was Kaname(Aira just doesn't have a sexier belly). My final year project… It's been a fun journey so far, I can finally say I did my part since...